The growing menace of cyber-attacks have put whole online community and computer & smartphone users to verge on possible data loss and other threats. Different malware threats in the form of viruses, phishing scams, Trojans, Spam messages, Ransomware, and others have affected users significantly. These threats are real and most dreaded attacks have occurred in recent times affecting millions of users globally. To protect from this menace, you can start with a simple yet powerful step to install an anti-malware program on your device as the first wall of defense. These anti-malware programs work on the latest techniques and smart algorithms to find and remove all malware threats efficiently.
Systweak Anti-Malware
One such tool is Systweak Anti-Malware which offers powerful anti-malware search engines to detect and remove all malware threats accurately. Its powerful search engines scan and find malware threats even from the remotest corners of your device to offer a protection wall against all such threats. It offers various useful and effective features to protect your device. Let's discuss some of them here.
Features of Systweak Anti-Malware
Scan features: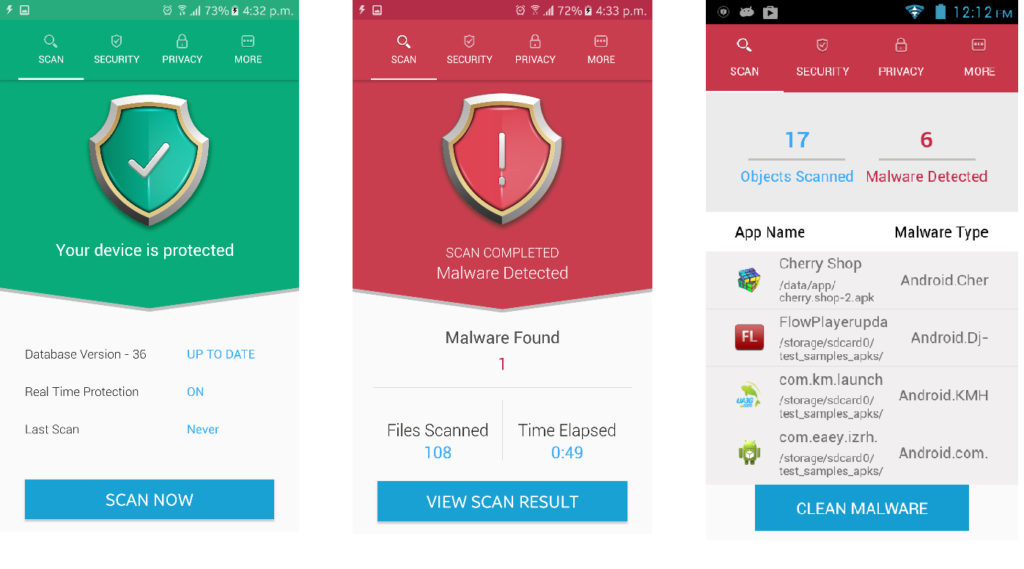 App offers various scan feature where it scans and detects all malware threat on your device. It displays different messages when your device is protected (with a green background) or it has found some malware on your device (with red background). It further helps you to view the malicious apps and malware types next to them. You can simply press the "Clean Malware" button to remove all malicious apps instantly.
Apart from it, app display information related to an app like database version is updated or not, real-time protection is on or off, and last scan date. It helps you to automatically update database version next time you log in to the app. You can turn on real-time protection by heading to the "More" option in Setting.
Real-time Protection: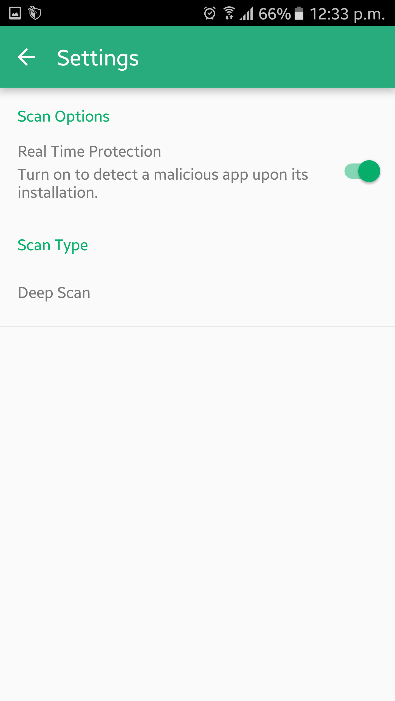 App offers real-time protection to your device against all malware threats. It displays real-time information about possible malicious threats when you try to install or download some malicious apps. It is useful to avoid all such malware content and to protect your device from possible data loss and other threats.
Whitelist: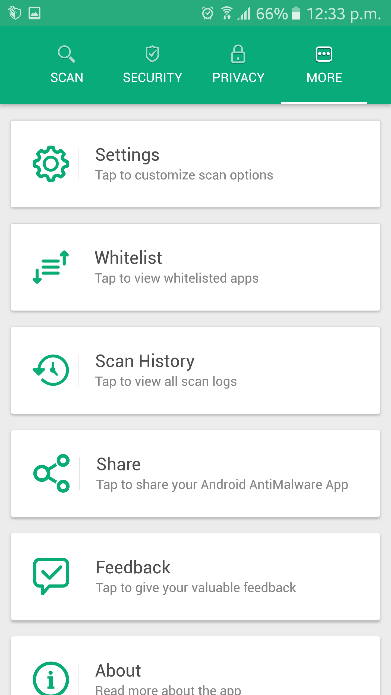 Systweak Anti-Malware allows you to Whitelist those apps which you find comparatively safe or useful. One Whitelisted, selected app (s) will not be taken into the scanning process. It is useful to keep your personal apps untouched.
Disable Non-Secure settings: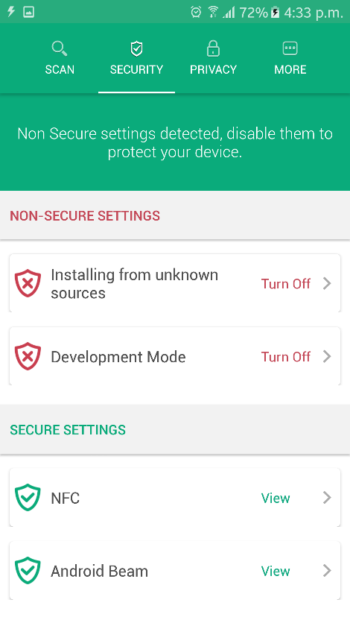 The app helps you to manage various non-secure settings on your device. These non-secure settings include installing from unknown sources, development mode, NFC and Android Beam. You can manage these settings on your phone using this feature of the app.
Manage App's Permissions: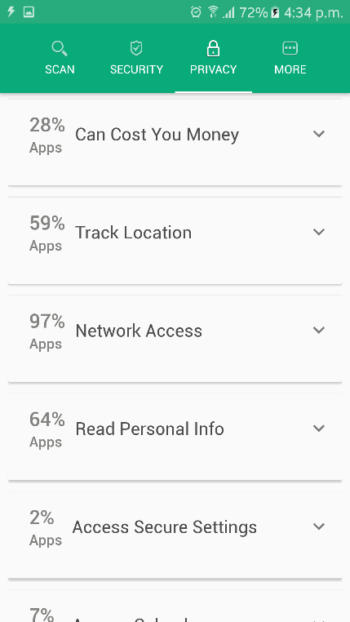 The app allows you to manage the app's permissions under the Privacy feature. It segregates all apps under different categories of permissions accessed by them. You can manage apps on your device based on permissions accessed by them.
More:
Under More, you can turn on real-time protection, check Whitelist apps & scan history. It also helps you to share the app, submit feedback and know app details.
The Verdict of the App:

Systweak Anti-Malware is a state-of-the-art tool that is designed to help you protect your device from all malware threats. It uses powerful search engines to scan, detect and remove all malware threats and malicious content from your device. It helps you keep your device safe from all malware threats effectively. It is also useful to improve your device performance.
Strongly recommended!